Professional Staff
---
Rosa Isela Cervantes
Director & Special Advisor to the President on Latino Affairs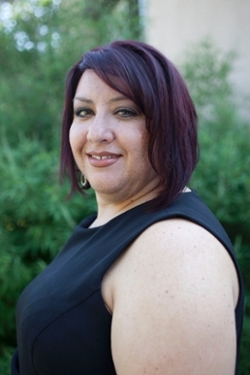 I received my Master's Degree in Family Studies and Bachelor's Degree in Sociology and Spanish from the University of New Mexico and am a product of El Centro de la Raza. Over the course of my time at UNM I have been a part of and seen El Centro change its name, grow from a very small staff to the one it boasts today, struggle through and survive funding issues, overcome racial and hostile attacks and most of all make a difference in many students' lives, including mine. At UNM I have served in various leadership positions in state and national associations, I was the former Program Operations Director of the Outreach Initiatives for UNM's College Enrichment and Outreach Programs (CEOP) where I served first generation, low income students and students from migrant and seasonal farm-working backgrounds. I coordinated College Prep Programs and serve as Principal Investigator for the Upward Bound Program, the Educational Opportunity Center and the High School Equivalency Program. Furthermore, I am privileged to teach in Family studies and continue to provide support to students in this manner. I am the oldest of six raised by a very strong Mexican father and a resilient New Mexican mother who together infused values of education, community, faith, family and cultura into my life.
Email: isela@unm.edu
---
Jorge A. Garcia Atilano
Senior Program Manager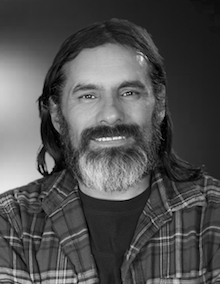 I was born and raised in the state of San Luis Potosi, Mexico. I grew up in Chicago, and I moved to New Mexico in 1997.  I obtained an undergraduate degree in Sociology with an emphasis in Chicano Studies and Latin American Studies. I earned a Master's degree in Education (Language, Literacy and Socio Cultural Studies). As part of my studies I developed a social paradigm for strategic alliances that incorporate the four forces that affect our --social, cultural, economic, and political forces.  This paradigm I call the Quadruple Helix (4H) for strategic alliances. I also earned an Executive Master of Business Administration degree from the Anderson School of Management at UNM. Much of the work I do is strictly focused on supporting young students to conduct applied research under the auspices of social entrepreneurship as the basis for leadership development. My research and entrepreneurial activities are focused on creating initiatives and projects that support the social, cultural, political and economic development of local and indigenous communities. I co-founded La Plazita Institute in the South Valley of Albuquerque, New Mexico. I have served as the Vice President of the South Valley Regional Association of Acequias in the town of Atrisco. I am the co-founder and President of the Center for Social Sustainable Systems (CESOSS), a community based research and learning center located in the South Valley of Albuquerque, New Mexico. As part of the work I do, I am directly associated with many other local and international communities that are working toward the development of sustainable systems, including international efforts to safeguard Traditional Knowledge associated to Biodiversity and the restitution of indigenous calendars.

https://unm.academia.edu/JorgeAGarcia
Email: mexicatl@unm.edu
---
Noemi Gutierrez
Supervisor, Admin. Support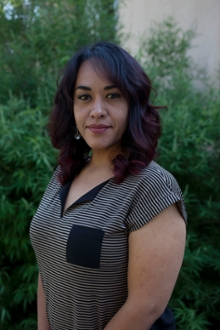 I was born in Farmington, NM and raised in Albuquerque, NM, however, my family is from Hidalgo del Parral, Chihuahua, I take a lot of pride in my roots (familia), background and culture and I feel that has developed me to be the individual I am today. A hobby and passion I enjoy is being a cosmetologist, I do that on my days off and whenever I can fit it in my busy schedule. I offer more than 12 years' experience working with different organizations in the areas of human resources, finance, and operations management. One thing I've learned over the years regardless of the type of work I have done is that being a mentor to others is one of the greatest feelings of satisfaction I can have and I feel that is one of many valuable things that I can bring to the table to all the students, staff, and community members we serve at El Centro. It is an honor and privilege to be a part of El Centro and serve the community! Aquí estoy a sus órdenes para servirle.

In progress – Bachelor of Business Administration with a concentration in International Management in Latin America
Email: nogutier@unm.edu
---
Armando Bustamante
Student Programs Specialist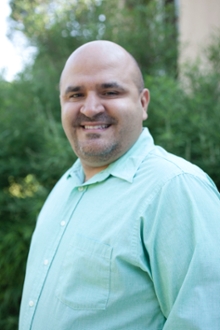 Bachelor of Science in Secondary Education & Social Sciences, University of Nebraska-Lincoln
I was raised in North Central Nebraska, but my family is from Ciudad Cuauhtémoc, Chihuahua, after high school graduation I moved to Lincoln Nebraska where I got mydegree for the University of Nebraska-Lincoln. I have been working with students since 1995 with TRIO Programs at UNL and Title V at UNM. I truly enjoy working with others especially with students. I will be the contact person with El Centro de Igualdad y Derechos and Somos Un Pueblo Unido amongst other community and campus organizations.
Email: abustam1@unm.edu
---
Dayra Fallad-Mendoza
Student Programs Specialist 
Bachelor of Arts in Communication, University of New Mexico
Master of Arts in Organizational Learning and Instructional Technologies (OLIT), University of New Mexico 
What I love about El Centro is the diversity of our scholars. Students are the main focus of everything we do. As far as student success goes, I think an individual is successful when they discover their passion in life and the potential they have to reach their goals regardless of obstacles. I strive to help students go above and beyond what they think they can accomplish. I am the first in my family to complete a baccalurate and a masters degree and are passionate about other students obtaining the same and even more opportunities than I have.  
Email: dfallad@unm.edu
---
Alejandro Mendiaz-Rivera
Student Programs Specialist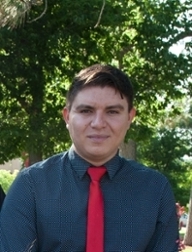 Bachelor of Arts in Latin American Studies and Spanish
No soy de aquí ni de allá, I was born in the state of Chihuahua, Mexico and was raised in New Mexico, the state I call home. I started out my undergraduate career at UNM and quickly became involved with El Centro de la Raza. Being a DREAMer presented different obstacles for me but El Centro was always there to help me through them. El Centro also helped me discover a passion for working with students in the higher education system. It had been my dream to one day work here as a staff member and now I am happily living this dream!
Email: amendiaz@unm.edu
---
---