Professional Staff
---
Rosa Isela Cervantes

Director & Special Advisor to the President on Latino Affairs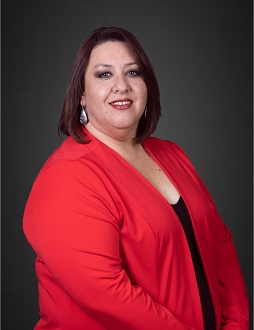 Masters of Arts in Family Studies & Bachelor of Arts in Sociology and Spanish
Over the course of my time at UNM I have been a part of and seen El Centro change its name, grow from a very small staff to the one it boasts today, struggle through and survive funding issues, overcome racial and hostile attacks and most of all make a difference in many students' lives, including mine. At UNM I have served in various leadership positions in state and national associations, I was the former Program Operations Director of the Outreach Initiatives for UNM's College Enrichment and Outreach Programs (CEOP) where I served first generation, low income students and students from migrant and seasonal farm-working backgrounds. I coordinated College Prep Programs and serve as Principal Investigator for the Upward Bound Program, the Educational Opportunity Center and the High School Equivalency Program. Furthermore, I am privileged to teach in Family studies and continue to provide support to students in this manner. I am the oldest of six raised by a very strong Mexican father and a resilient New Mexican mother who together infused values of education, community, faith, family and cultura into my life.
Email: isela@unm.edu
---
Jorge A. Garcia Atilano
Senior Program Manager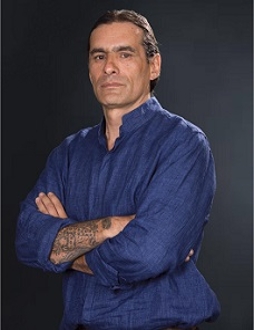 Master of Arts in Language, Literacy, and Sociocultural Studies & Executive Masters of Business Administration 
Born and raised in the state of San Luis Potosi, Mexico. Jorge grew up in Chicago, moving to New Mexico in 1997. He holds an undergraduate degree in Sociology with an emphasis in Chicano Studies and Latin American Studies. In addition, he holds a Master's degree in Education (Language, Literacy and Socio-Cultural Studies) and an MBA from the University of New Mexico's Anderson School of Management. His research and entrepreneurial activities are focused on creating initiatives and projects that support the social, cultural, political and economic development of local and indigenous communities.
---
Noemi Gutierrez
Supervisor, Admin. Support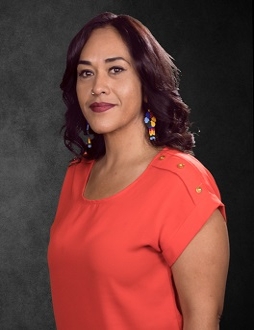 In progress – Bachelor of Business Administration with a concentration in International Management in Latin America
I was born in Farmington, NM and raised in Albuquerque, NM, however, my family is from Hidalgo del Parral, Chihuahua, I take a lot of pride in my roots (familia), background and culture and I feel that has developed me to be the individual I am today. A hobby and passion I enjoy is being a cosmetologist, I do that on my days off and whenever I can fit it in my busy schedule. I offer more than 12 years' experience working with different organizations in the areas of human resources, finance, and operations management. One thing I've learned over the years regardless of the type of work I have done is that being a mentor to others is one of the greatest feelings of satisfaction I can have and I feel that is one of many valuable things that I can bring to the table to all the students, staff, and community members we serve at El Centro. It is an honor and privilege to be a part of El Centro and serve the community! Aquí estoy a sus órdenes para servirle.


Email: nogutier@unm.edu
---
Armando Bustamante
Student Programs Specialist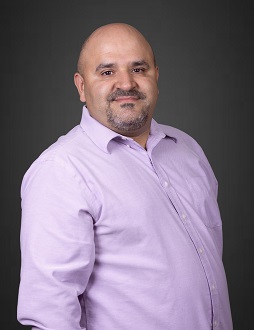 Bachelor of Science in Secondary Education & Social Sciences
I was raised in North Central Nebraska, but my family is from Ciudad Cuauhtémoc, Chihuahua, after high school graduation I moved to Lincoln Nebraska where I got my degree for the University of Nebraska-Lincoln. I have been working with students since 1995 with TRIO Programs at UNL and Title V at UNM. I truly enjoy working with others especially with students. I will be the contact person with El Centro de Igualdad y Derechos and Somos Un Pueblo Unido amongst other community and campus organizations.
Email: abustam1@unm.edu
---
Alejandro Mendiaz-Rivera
Student Programs Specialist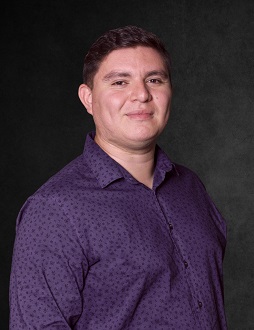 Bachelor of Arts in Latin American Studies and Spanish
No soy de aquí ni de allá, I was born in the state of Chihuahua, Mexico and was raised in New Mexico, the state I call home. I started out my undergraduate career at UNM and quickly became involved with El Centro de la Raza. Being a DREAMer presented different obstacles for me but El Centro was always there to help me through them. El Centro also helped me discover a passion for working with students in the higher education system. It had been my dream to one day work here as a staff member and now I am happily living this dream!
Email: amendiaz@unm.edu
---
Yudith Yesenia Ruiz
Student Programs Specialist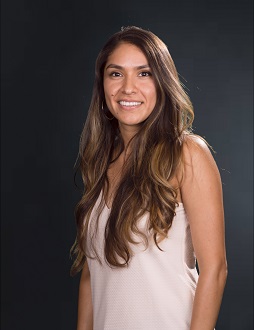 Master of Arts in Language, Literacy, and Sociocultural Studies
Hola, mi nombre es Yudith Yesenia Ruiz. I was born in Zacatecas, Mexico but raised in Albuquerque, New Mexico. As an undergraduate student, El Centro de La Raza and their staff became my second home and family. Its members became my close friends and supporters through my academic journey. Thanks to El Centro, I overcame my insecurities and self-doubts as a Latina, first generation college student. I found validation through the people I met, by sharing our stories and connecting through a common struggle.
I have obtained a Master of Arts in Language, Literacy, and Sociocultural Studies, with a concentration in Education Thought and Sociocultural Studies. I have also attained the Race and Social Justice Certification, with the hopes of strengthening my skills in dealing with social justice issues and the empowerment of students of color.
It is an honor to be part of El Centro de La Raza familia. I wish to give back much of what they have given to me. I hope to validate and empower students to use their unique cultural experiences as a strength to continue to move forward in their academic journeys.
---