Academic Guidance & Advocacy
How can we help you?
Estudiantes, do you need help with admissions, financial aid, scholarships o algo más?
We are here to support you and make your college experience a great one!
Connect with our Program Specialists virtually Mon - Fri 8am - 5pm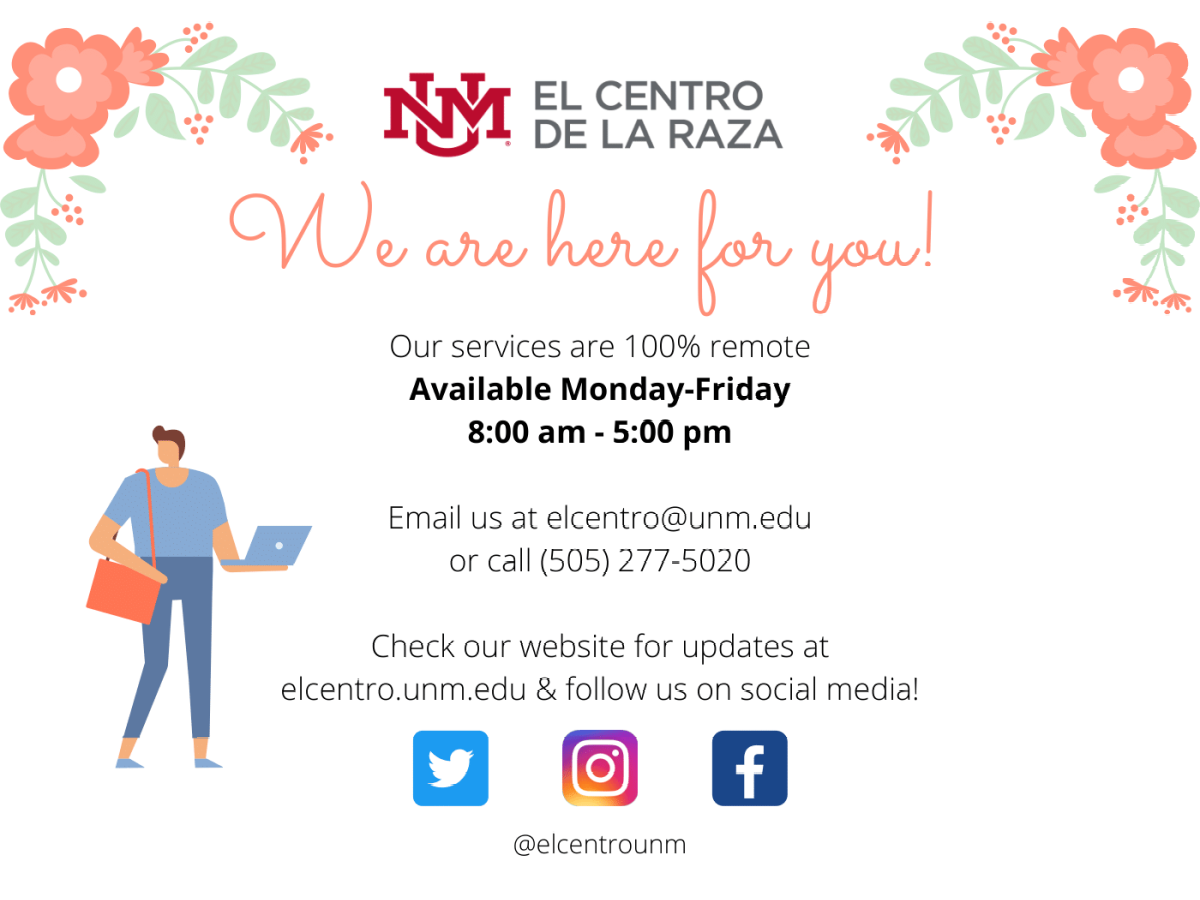 We are here for you!
We are 100% remote
Available



Monday - Friday

8:00 am - 5:00 pm
Visit El Centro
UNM Main Campus
Mesa Vista Hall (Bldg 56)
Room 1148
Directions here
Contact Us!
Email: elcentro@unm.edu
Phone: 505.277.5020