Director's Message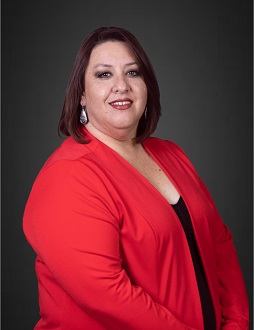 It is my pleasure to welcome you to El Centro de la Raza, the premier institution devoted to the empowerment, transformation and development of underrepresented and Latino students at the University of New Mexico. Whether you visit us at our "casa" or online you will gain new insights into the hard work, energy, and determination our students, staff and faculty bring everyday to make El Centro de la Raza a place to find support, challenge oneself and positively transform New Mexico and the world.
Since El Centro de la Raza was founded in 1969, thousands of students have been transformed by their interactions with our staff and other students determined to succeed at UNM. I can proudly say that I'm one of those students who, thanks to the services provided by El Centro de la Raza and UNM's vision to increase accessibility, I obtained the education and skills to serve the New Mexican community through education for more than 20 years.
I bring experience and interest in the development of students as well as the collaboration of staff and faculty through both my experience as a former El Centro de la Raza student and academic advisor.  At UNM I have served in various leadership positions in state and national associations, I was the former Program Operations Director of the Outreach Initiatives for UNM's College Enrichment and Outreach Programs (CEOP) where I served first generation, low income students and students from migrant and seasonal farm-working backgrounds. I served as Principal Investigator for the Upward Bound Program, the Educational Opportunity Center and the High School Equivalency Program along with coordinating College Prep Programs. Furthermore, I am privileged to teach in Family studies and continue to provide support to students in this manner.
We live in a time of unprecedented change and opportunity for our students to compete in the global market, and El Centro de la Raza is a place where we can all make a difference and create the bridges and systems to increase the economic and social development of our state.  I am looking forward to continue building El Centro de la Raza's promising future.  Stay tuned for new developments and updates as my first year proceeds.
Most sincerely,

Rosa Isela Cervantes
El Centro de la Raza, Director