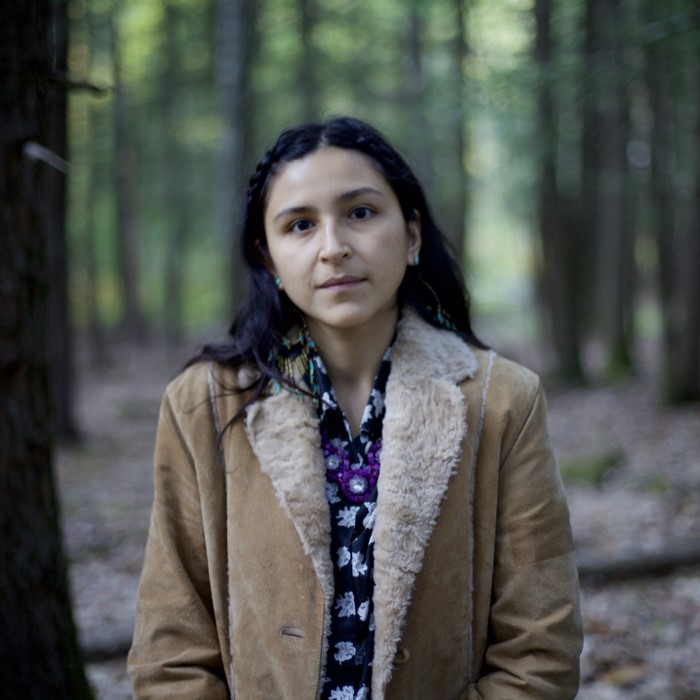 Maya Lazzaro
MA, American Studies
Research Topics: Indigenous peoples history of the Americas and investigations of autonomous governments from North & South America.
Maya Lazzaro Ba is a Native American scholar with the Culture & Media and Journalism & Design department at The New School: Eugene Lang. She is currently in her MA studies at the American Studies department at the University of New Mexico. She has served as a teaching assistant for two undergraduate courses, Creative Placemaking in Harlem and Migration/Immigration in Buenos Aires. For over two years she has been invited to teach various labs and classes at the Smithsonian Museum of American Indian and as taught there as an artist, artist educator and teacher. Maya has served as a Youth Educator at the Smithsonian for a hands-on educational exhibit on Native America innovation, science, math and medicine. Maya contributed in designing and opening the exhibit, and it remains open to this day, educating youth from all over the globe. Maya is Quechua, and mixed descent, including Italian and Jewish roots. She was born and raised in Brooklyn, New York (original territories Lenapehoking). Her personal values are strongly focused in Indigenous ancestral knowledge, revitalization of language and being an ethical scholar and educator in BIPOC science, culture, and art. Maya believes scholarship is found in research, methods, theory as well as on the land and stars. Her Quechua traditions have taught her the importance of storytelling, and record keeping; recently she has been researching the Quechua traditional use of quipus and its importance in recording and storing data.
---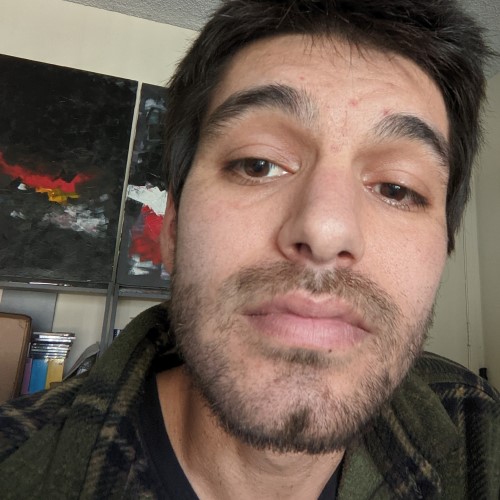 Pablo Arias-Benavides
MAS Latin American Studies
Research Topics: Archaeology, Empire and Resistance, Critical Theory
Pablo received his bachelor's degree in Cultural Anthropology from UCSB. He is currently interested in ethnoarchaeologies of empire and resistance in early modern and contemporary contexts. Pablo grew up between Costa Rica and the United States, which gives him a unique bicultural and Central America oriented perspective. He strives to integrate a decolonial political philosophy with his anthropological and archaeological studies.
---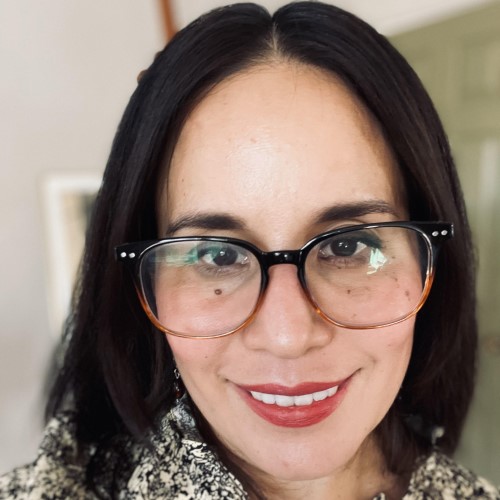 Minea Armijo Romero
PhD in Language Literacy & Sociocultural Studies
Research Topics: Indigenous Transnational Bilingual Education and Border Studies
Minea Armijo Romero was born in México City and grew up in the Juárez/El Paso border region. She is the mother of two boys, Pablo and Samuel. After finishing school in Juarez, Chihuahua, Minea commuted to the University of Texas at El Paso where she obtained her Bachelor Degree in Art. After graduation she taught at the Universidad Autónoma de Ciudad Juárez in the Department of Visual Arts where she found a passion for teaching transnational students. She later obtained a M.A. in Colonial Latin American Art History from New Mexico State University and a M.Ed. in Curriculum and Instruction in Bilingual Education at the University of Texas in El Paso. She is pursuing a PhD in Language Literacy and Sociocultural Studies. As part of her proposed study, she attempts to understand the role Intercultural education at the secondary level plays in the life of transnational students, their families, and the teachers at this institution in the context of Self-Determination and Comunalidad as tools for empowerment and agency in Michoacán, México. Minea has been residing in the US since 2004 where she has been a High School teacher and presently instructs at a Community College in Albuquerque, NM.
---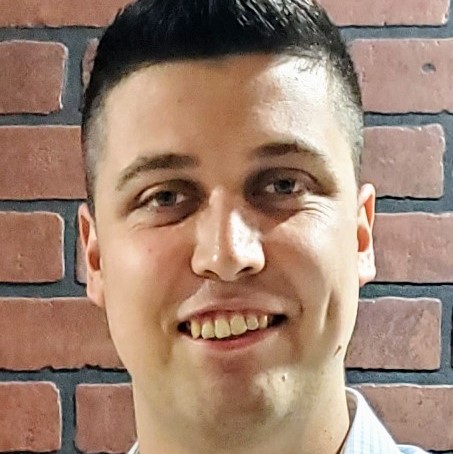 Jorge A. Hernández Jr.
Ph.D. in Spanish (Hispanic Literature), Department of Spanish and Portuguese
Research Topics: Space, place, displacement, and dispossession in the urban Southwest (19th and 20th centuries).
From the small, transnational colonia of Vado, New Mexico, located near the U.S. – Mexico border, Jorge A. Hernández Jr. is a Ph.D. student in the Department of Spanish and Portuguese. Jorge graduated from New Mexico State University (NMSU) with bachelor's degrees in Foreign languages and History. He went on to continue his academic career at NMSU graduating with a master's degree in Spanish from the Department of Languages and Linguistics. Currently, he serves as both the Assistant Coordinator and Teaching Assistant for the Spanish as a Heritage Language at UNM. His research and teachings focus on spatial (in)justices, displacement, and space and place practices in Chicano/a/x and U.S. Latino/a/x narratives(s) (novel and short story), with special attention on the 19th and 20th centuries. His articles and reviews have appeared in journals such as the Southern New Mexico Historical Review, New Mexico Historical Review, and Arenas Blancas: Revista literaria y lingüística.
---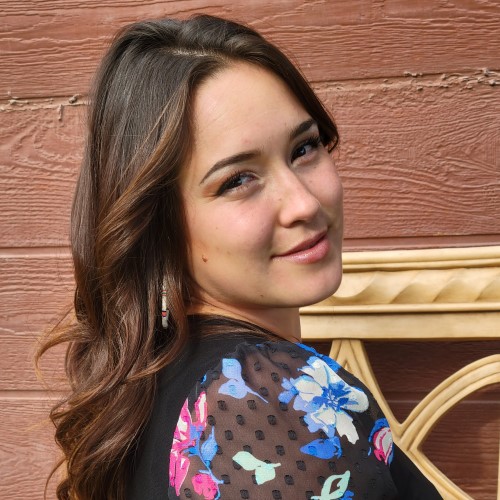 Lorrey Maria Romero
BBA & MS in Cybersecurity & Business Analytics
Research Topics: Business environments, organizational behavior, & how those intersect with Cybersecurity & Management of Information Systems.
Lorrey Romero is a New Mexico Hispanic woman who graduated from The University of New Mexico – Anderson School of Management with a Bachelor of Business Administration and concentrated in Management of Information Systems. Lorrey was awarded the National Science Foundation STEM Pathways scholarship in addition to many local academic scholarships. She earned the FEMA Information Security certificate from Texas A&M and a Cybersecurity Maturity Model Certification (CMMC) from the CMMC-AB during a Cybership with Maryland Innovations & Security Institute Academy (MISI) and is listed in the CMMC-AB Marketplace as a Registered Practitioner. She is interested in organizational behavior and business environments and how those intersect with cybersecurity and Management Information Systems.
---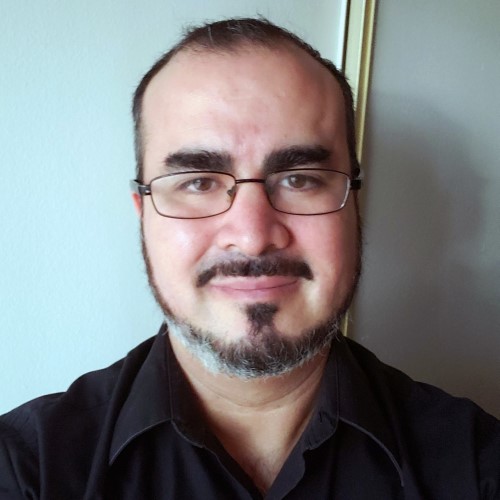 Jerome Chávez
MA, Chicana and Chicano Studies
Research Topics: Social Movements and Chicano Movement history in New Mexico
Jerome Chavez is a second year M.A. student in the Chicana and Chicano Studies program at the University of New Mexico. Jerome was born in Albuquerque, and has lived here and in Denver, Colorado. Previously graduated from UNM, completed a B.A. with a double major in Political Science and American Studies. Jerome's current research interests explore the Chicano movement in New Mexico and the organizations that came from it. In his academic work he hopes to bring up and give a thorough analysis of the history and social movements of the Chicano people that are often overlooked. Jerome has been an activist, blogger, and independent educator previously, and his work in different communities now influences and drives his academic work.
---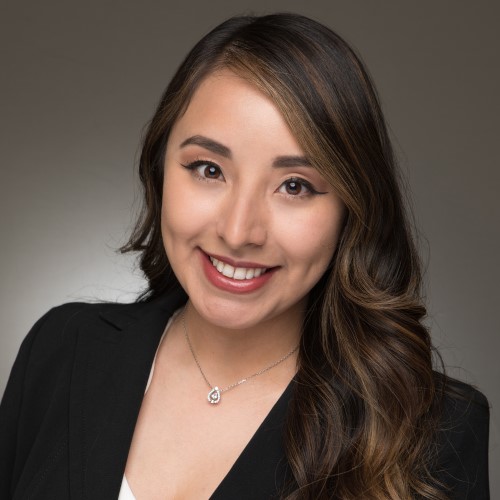 Diana Perea
MA, Public Health and Business Administration
Research Topics: COVID-19 vaccine equity among minority and undocumented communities, but also the impact of culture appropriation in consumerism
Diana Perea was born and raised in Albuquerque, NM to parents who migrated from small towns in the state of Chihuahua, Mexico. She received her bachelor's degree from the University of New Mexico in Psychology and Sociology, and is now a first year Master of Public Health and Master of Business Administration student. Her research interests include COVID-19 vaccine equity among minority and undocumented communities, but also the impact of culture appropriation in consumerism. She is very grateful to be a part of the Summa Academia cohort working alongside dedicated mentors and scholars who have paved the way for many first-generation students like herself."
---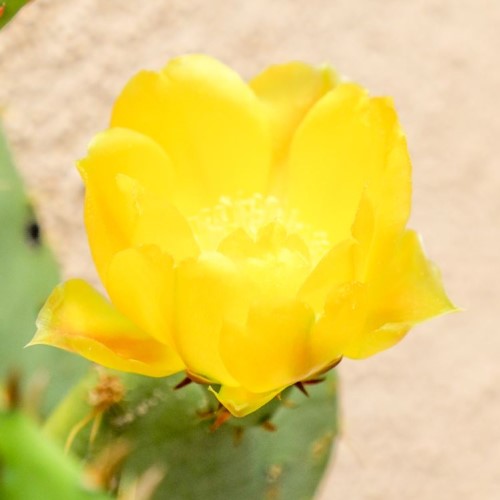 Magdalena Vázquez Dathe
PhD Candidate, Language, Literacy, and Sociocultural Studies/Educational Thought Focus.
Research Topics: Latina Women's narratives learning English as a Second Language (ESL) through Critical Pedagogy
Magdalena Vázquez Dathe originates from Sinaloa, Mexico. She immigrated to Albuquerque, New Mexico in 2001. In 2002, she joined the Community Engagement Center at the University of New Mexico where she currently serves as an Associate Director. For most of her tenure with CEC, she has been a mentor to students and a lead member of the CEC team that coordinates apprenticeship opportunities for students' leadership development through involvement in community engagement projects. Magdalena's passion for teaching and mentoring youth coalesces with her long-term dedication to adult literacy and English language instruction to Latino immigrants in Albuquerque; a project she initiated in 2007 that has developed into the focus of her dissertation work. Magdalena is a Ph.D. candidate in the Language, Literacy, and Sociocultural Studies Program at UNM. Her scholar interests include critical models in education and pedagogies of transformation in formal and informal teaching and learning settings.