Student Success Leaders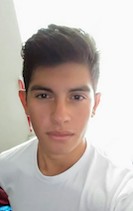 Aaron Ceceñas
Hi! My name is Aaron Ceceñas and I was born and raised in Roswell, New Mexico. I am currently a Political Science major in my Senior Year of college and my hopes for when I graduate with my bachelor's degree is to be the first in my family to attend law school. My past experiences with attorneys inspired me to help other people with legal issues. Since then I have been chasing my dreams in a career path that has a low number of Latinos graduates and workers in the field of law. So I believe El Centro de la Raza is the perfect resource center to help me to reach my goals and help others as well.


---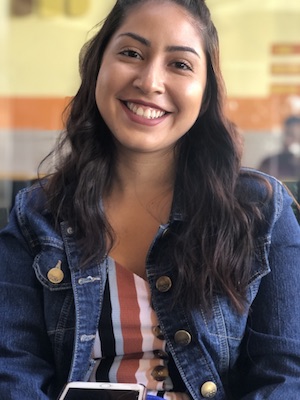 Karina Gallegos
---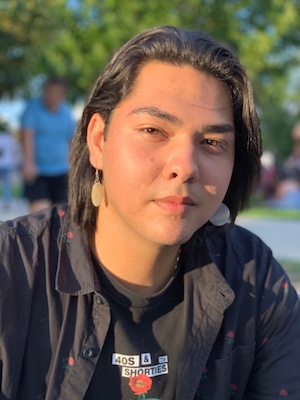 Antonio Garcia
Hello! My name is Antonio J. Garcia and I am a Jicarilla Apache and Chicano community organizer, activist, danzante in the Danza Azteca, practitioner of traditional medicine, and lifelong student. My degree is focused on Chican@ Studies, Native Studies, and social justice. After my time at UNM, I hope to return home to Denver, Colorado to complete a doctorate degree and eventually start a non-profit organization concerned with the fight for the decolonization of identity, land, and culture. El Centro de la Raza for me has been the perfect environment to connect with students of similar backgrounds and interests to build a stronger and more unified community.
---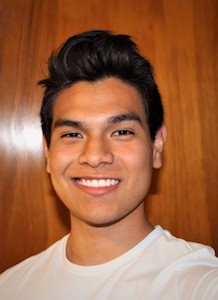 David Ibarra
I was born in Ciudad Juárez, but lived most of my life in Albuquerque, New Mexico. I am a junior in the Anderson Program for Finance, and am a first-generation college student alongside my two older brothers, both of whom graduated from UNM. I hope to follow in their footsteps and continue my education after my undergraduate. I wish to obtain an MBA and work for the local government. The intricacies of policy-making and political maneuvering have always fascinated me, as well as the economy. Being at El Centro has helped me on my journey towards higher education, and is an amazing resource for not only Hispanic students, but for all that walk through our doors.
---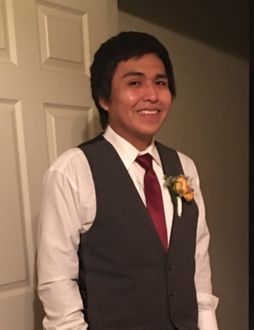 Anthony McCabe 
Hello! My name is Anthony McCabe and I am a senior majoring in Applied Mathematics. I grew up in a small town of Kirtland, NM and moved here to attend UNM. My hobbies include attending concerts and strumming my guitar. I am mainly the IT Tech for El Centro, but you'll probably see me around trying to fix something. Technology is a large part of Earth now and I hope to create contributions to the world of STEM to propel what our little planet has done. I am happy to be a part of El Centro and what they stand for. El Centro provides amazing support for everyone that I hope ya'll enjoy!
---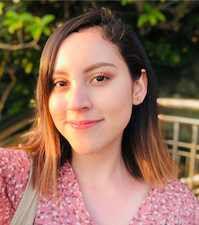 Daisy Olivas
I am a senior majoring in International Studies and a minor in Latin American Studies. I was raised in Santa Fe, New Mexico but my family is originally from Cuauhtémoc, Chihuahua. I enjoy traveling, learning about different cultures and languages. I am beyond happy to be part of El Centro de la Raza because they have become my Familia throughout this journey where I can embrace my culture and get closer to my goals.
---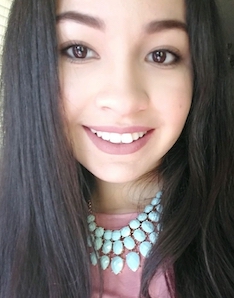 Sonia Ramirez
Hello, I am Sonia Ramirez and was born in Salinas, California but have lived in Albuquerque since 2002. My mother is originally from Delicias, Chihuahua. Growing up she encouraged my older sister, younger brother and I to always follow our dreams. To us that meant pursuing an education. I am currently double majoring in Psychology and Family & Child Studies with a concentration in Human Development and Family Relations. My ultimate goal is to become a Clinical Psychologist to help the youth in our community. I believe El Centro will strengthen my connection with my culture while allowing me to interact with a diverse group of students. I encourage anyone looking for resources, a place to call home or encouragement to come visit us at El Centro. I hope to see you there!
---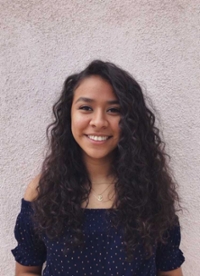 Elizabeth Ruiz Castañeda
I am currently a senior majoring in Sociology with a minor in Chicana Chicano Studies. I was born in Oregon but raised in Albuquerque, New Mexico. My family is from Zacatecas, Mexico. I am proud to say that because of my roots I have learned to value education, family and my Mexican culture. I always remember having great pride of my "cultura" and I make sure to embrace it.  I am the youngest of four siblings and the third one of my sisters to work at El Centro. I have been coming to El Centro for many years now and I am extremely happy to be a part of the El Centro family as an SSL.
---
South Valley Academy Interns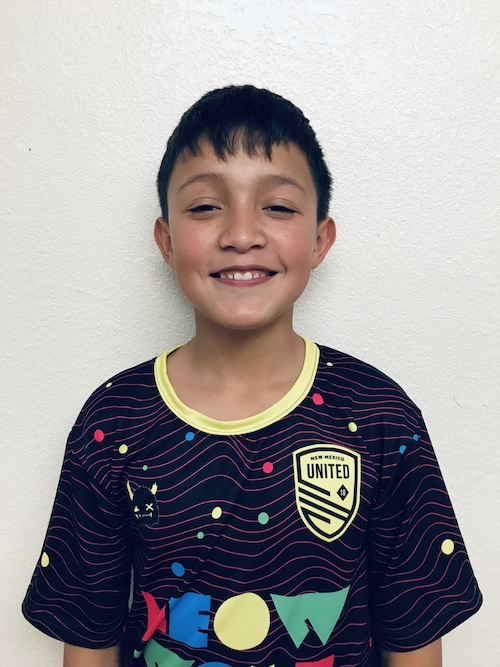 Gabriel Palma
Hello everyone! I am a sophomore at South Valley Academy. My parents are from Chihuahua, Mexico and because of this, I have learned to appreciate my Mexican roots. My brothers and I go to our parents hometown almost every summer. I am the oldest of 4 siblings. I am thinking of being a system software engineer and studying here at UNM but I'm also open to going out of state. I play soccer for the Rio Rapids 04 team it is one of the top teams in the state. I come to El Centro de la Raza every Thursday as part of my internship. I enjoy being part of El Centro because I connect with people that have similar roots to mine and relate to a lot of things in my life.  
---
Alejandra Gamon
My name is Alejandra and I am a Sophomore at South Valley Academy. My mom is from Ciudad Juarez, Chihuahua and I am the middle child of three. When I'm older I want to either go into business school or study law and I am interested in attending UNM or going out of state for college.