El Puente de Encuentros Cohort 2017-2018
Angelica Chavez
My name is Angelica Chavez, I was born and raised here in Albuquerque, New Mexico and absolutely love calling Albuquerque my home. I am a sophomore here at UNM where I am studying Psychology and minoring in Family Studies. As a first-generation college student, I believe it is important to continuously mentor our youth and provide opportunities within our communities for individuals and families to reach their fullest potential. I am excited to be a part of a program that finds value in diversity and encourages students to do the same. Thank you!
---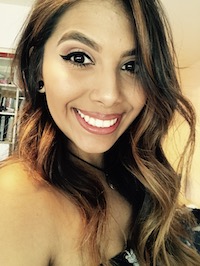 Leslie Salinas
My name is Leslie Salinas. I'm currently a junior studying psychology at UNM. I was born in Chicago but have been residing in Albuquerque since I was about 9. I'm Mexican American and also a vegetarian... shocking? In my spare time I really enjoy binge watching Netflix, practicing yoga and meditating.
---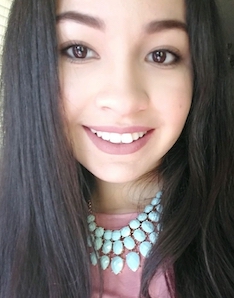 Sonia Ramirez
Hello, I am Sonia Ramirez and was born in Salinas, California but have lived in Albuquerque, New Mexico since 2002. My mother is originally from Delicias, Chihuahua. Growing up she encouraged my older sister, younger brother and I to always follow our dreams. To us that meant pursuing an education. I am currently double majoring in Psychology and Family & Child Studies with a concentration in Human Development and Family Relations. My ultimate goal is to become a Clinical Psychologist to help the youth in our community. I am constantly involved at UNM and my community. A few of the things I do is, work at El Centro de la Raza as a Student Success Leader, mentor students, volunteer at AGORA and working towards developing a research proposal. I am grateful for the opportunity to be part of the first cohort of El Puente de Encuentros and am very hopeful to our upcoming meetings. 
---
Astrid L. Escobar
My name is Astrid L. Escobar, I was born and raised in Albuquerque NM, but my family is from Chihuahua, Mexico. Currently I am an undergrad student graduating in May 2018 with a double major, one in Psychology and the other in Spanish. After graduation my plans are to apply for the graduate Counseling (MA) program here at UNM. I will be the first in my family to graduate and obtain an undergrad, and in the future graduate degree as well. Being the first in the family to graduate from a university is an honor, and reward since I will be doing what I love, which is helping people. Like my mom says, "Si quieres alcanzar una meta no importa cuánto sea el sacrificio y trabajo para lograrlo" "querer es poder" or in English "If you wish to accomplish a goal you will accomplish it even if it takes hard work and many sacrifices for that" If you want it you can do it".
---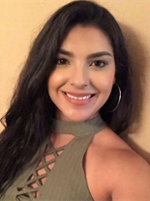 Brianda Jaquez
My name is Brianda Jaquez, I am a 24 year old student in the Master's in counseling program at UNM. This is my final year in the program and I hoping to graduate in May, 2018. I was born in Anahuac Chihuahua Mexico and came to the United States when I was eight years old. I come from a small low income family in which I am the first to go to college. I've always wanted a career that could challenge my potential and in which I could help others in an individual, family, and community level, which is why I decided to pursue a career in counseling. Through counseling, I am hoping to help individuals and families deal with mental health issues and struggles of daily life. As a bicultural and bilingual counselor, I am hoping that I will be able to help the Hispanic community by providing services that meet their cultural and linguistic needs. I believe it is important for counselors and others in the helping professions to be culturally sensitive and aware of discrimination, racism, and the struggles that are faced by the Hispanic clients to be able to better assist them.
---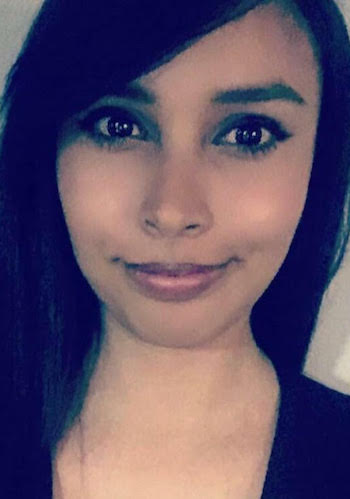 Adriana Martinez-Guzman
My name is Adriana Martinez-Guzman, I am currently a junior at NMHU where I am studying Social Work. I was born in Aguascalientes, Mexico but I was raised in Phoenix, Arizona and moved to New Mexico about 6 years ago. I like volunteering at different agencies and have always been passionate about working with people. My mother is by far the most influential person in my life and is my motivation for what I do. I firmly believe in the importance of mentoring, education and leadership development and I my career goals are to go into research and education. On my spare time I like to take trips out to nature, go dancing, take my cat for walks and eat a lot of pizza. :)
I AM FROM...
---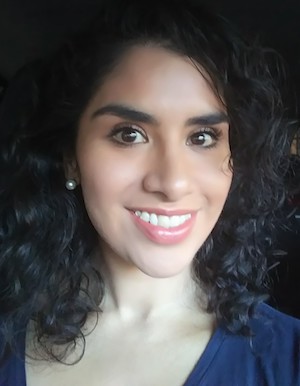 Ana Sanchez-Riddle
My name is Ana Sanchez-Riddle born in Jalisco, Mexico and at the age of 14 my parents decided to bring their three daughters to the United States in hopes of providing them with better opportunities to succeed in life. During my assimilation to the American culture, the majority of the experiences I was confronted with left a profound impact in my life. After years of trying to forget the negative aspects as an immigrant in this country, I decided to do something good with all the memories, both positive and negative. My goal is to become a mental health clinician and work with the immigrant and underrepresented communities in New Mexico, as well as continue to advocate for their wellbeing. Immigration continues to affect hundreds of individuals and families, and the psychological impact that it has in their life is rarely addressed or supported. I feel that my personal experience would allow me to understand some of the challenges and difficulties these populations go through, and my professional knowledge would give me the ability and skills to help them to overcome those.